1500+ Students in Senior and Junior Wing

14 Graduating Classes with more than 700 Alumni

350+ Awards and Achievements by Students at District, State and National Level Competitions
About Us
Welcome to Doon Public School, a Prestigious and Top School in Gwalior. Founded in 2004, Doon Public School has nurtured thousands of students to achieve academic excellence through innovative teaching methods. We believe that internal discipline is core not only to develop an individual's capabilities and culture but also of the diverse people around them
Infrastructure
Doon Public School stands on an extensive campus amidst, serene fresh, lush, green surroundings and pollution free environment away from the hustle & bustle of crowded city life. We have world-class infrastructure to support academic and co-curricular activities. Excellent sporting grounds, well equipped laboratories and comprehensive library are the amenities on the campus.
Smart Classrooms
Doon Public School, the best CBSE School in Gwalior, has a strong vision of improving the teaching and learning experiences in the classes by instigating the Smart Class Rooms in our entire campus. Our teachers are trained to introduce new digital tools that bring in an element of excitement to learning when students can bank on the exhaustive information through the digital libraries.
Activities
Health lies in a Healthy Body. All students at Doon School in Gwalior are provided with Holistic Development by learning beyond classrooms through extra co-curricular activities. Students are made to participate in activities like Chess, Art, Yoga, Dance, Music and Sports on a regular basis to bring out their talents and passions along with the academic excellence.
Best CBSE School in Gwalior
The journey of Doon Public School, the leading CBSE school in Gwalior started in the year 2004. From then it has created a niche for itself being one of the prestigious educational institutions of Gwalior based on the principle of promoting individuality through value-based education which promotes a global outlook yet retains intrinsic Indian cultural traditions.
At our school, we are committed to maintaining an environment that is structured and disciplined while at the same time challenging, motivating, nurturing and enriching. Through continuous staff development, emphasis on Literacy, Science, Mathematics, Technology, and the incorporation of the Arts, we will continue to provide academic programs that support and prepare students for college and career opportunities that will enable them to be successful in their future endeavours and compete in a global society.
Chairman's Message
A very warm welcome to the Doon Public School Gwalior. At Doon our mission is to provide an outstanding education and inspire our students to engage in both academic and enriching extra- curricular programmes.
Our students set high expectations for themselves, enjoy school and the community is constantly rewarded by their achievements. Doon has earned its outstanding reputation through its students successes, it's educational programme, it's excellent and dedicated staff, it's caring community.
Our curriculum develops students learning and understanding a culture of thinking, inquiry and reflection always focused upon developing the whole child and tomorrow's citizens.
We work in partnership with our parents community with many parents involved in a wide variety of activities on a daily basis around the school. We hope that by browsing our website you will gain insight into the many opportunities and challenges that we offer our students and we would be delighted to welcome you to Doon and to show you around our school.
Sandip Mittal
Director's Message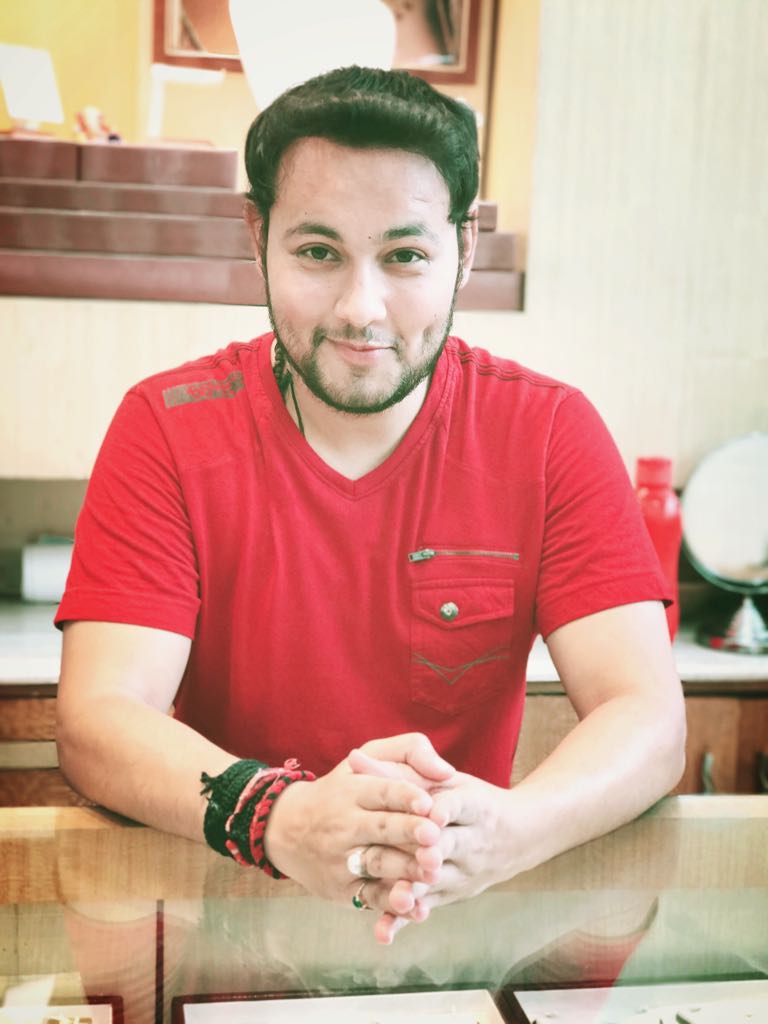 Dear student,
I am pleased that you are considering Doon Public School among your school choices. This is an important and exciting time in your life. Are you ready to be inspired? Are you willing to work hard and to grow? Are you eager and uninhibited to question and find joy as you learn? If so, then Doon Public School is the place to be.
It is our belief that high school should be the experience of a life time. Our high school experience sets the stage for success later in life and provides a lifetime of positive memories for our students.
We are proud of our continuous goal of providing an excellent education for our students.91% of our senior school faculty have a Master degree. We have a dynamic, hardworking faculty who are involved in education to benefit the students.
Academic excellence with character and personality development is our ultimate goal. The well chalked out academic and co-curricular programme enables the students to attain their fully potential to develop sound work habits. The academic work is centered on highly personalized attention and supervision .
May we continue to give our students strong roots like the Banyan Tree and stronger wings to conquer the world!
Saksham Mittal
Principal's Message
I am delighted to welcome you to the Doon Public School, Gwalior. We believe the true nature of education is a collaboration between child, parent, school and community. This is even more poignant in today's fast-paced and technology focused world.
The first step into school is that giant step forward, where children embark on the great adventure of discovering the wide world outside and the depth of the world within. As we hold the little finger and guide the young ones forward, we realize our responsibility of nurturing their curiosity, igniting their minds to pierce the skies, helping them to discover the world of books and richness of experienceand today master the magic of technology and the limitless span of cyber space.
With 22 years of progressive experience and accomplishments as a Principal, lecturer and teacher at various levels my focus is to fulfil my Educational Vision. All children can learn, when the curriculum and instructions are inclusive in design and implementation to accommodate the diversity of learners. A successful learning environment can be achieved through high expectations, clear goals and collaborations with parents and educators.
PS: Mrs. Rajani Mitra has been an exemplary educationist with many awards to her name. She is the recipient of "President Award" from our Former President of India, Shri. R. Venkataram at Rashtrapathi Bhavan, New Delhi. She was also awarded the "Best Principal" by Educomp India Today News Channel Educational Excellence Award at Mumbai.
Sunil Kaushik
We can tell you that we are very happy with the Doon Public school, its employees and the education you provide to our son. We thank the Doon staff and faculty for the great service you provide, and the skills you teach our son. It is fantastic to see our son emerge from the shy nature to participate and showcase his talents in various activities. hen looking at the team of teachers you provide, I can tell you that we are very satisfied. I am, as a business leader, quite impressed on how the impressive growth of the School over the last years, has helped the children for an overall growth. Good work!
Devendra Gupta
We have had our two children experience Doon education. One is currently in seventh grade and the other in 5th. Doon Public School has provided a safe and comfortable environment for our children to learn and develop. The curriculum encourages independent as well as team learning experiences, allowing the children to develop skills in these areas that are critical in further education and the work environment. Classes are small and the education
is personal. The teachers know their students and can tailor their efforts to individual student needs.
Varsha Rajpoot
Being on transferrable job, we had to search for the best school in Gwalior to enrol my kid for high school. After good research we found that Doon public School has highly qualified teachers; many of them have obtained Masters/PhD degrees with years of teaching experience. The school also has a high academic level, not only in English, Math and Science, but in other subjects, i.e.Art and Music. The student to teacher ratio is under many schools we have visited, which allows teachers to be more attentive to the students' needs. Last but not least, the school has a big sports ground that allows the kids to have good physical training too.
Sanjay Sharma
Doon Junior Wing is a happy and caring Pre-Primary School. The teachers are fantastic and the classrooms and play areas are perfect for the children. Our daughter has been incredibly happy at Doon School and we couldn't stop recommending it enough to other families. They have done a fantastic job creating a nurturing environment for her to thrive in.